SLADJAN NEDELJKOVIC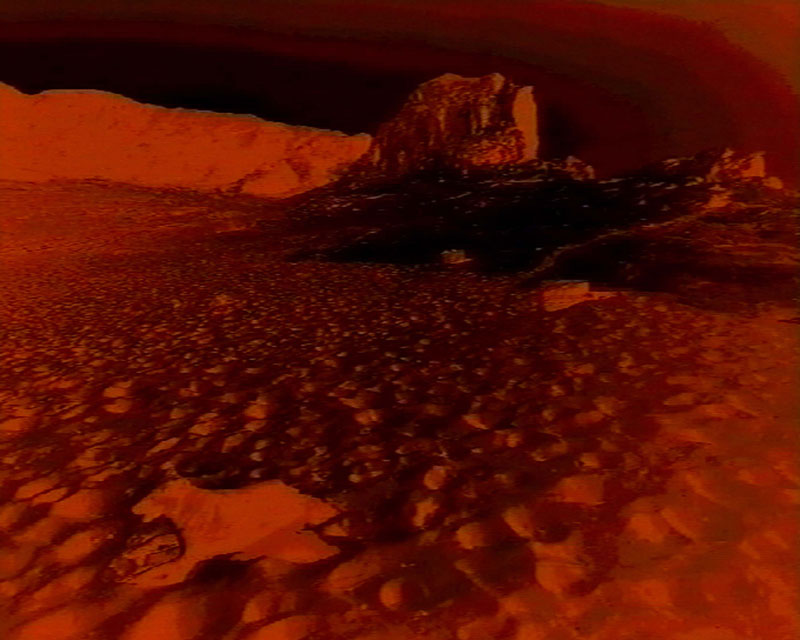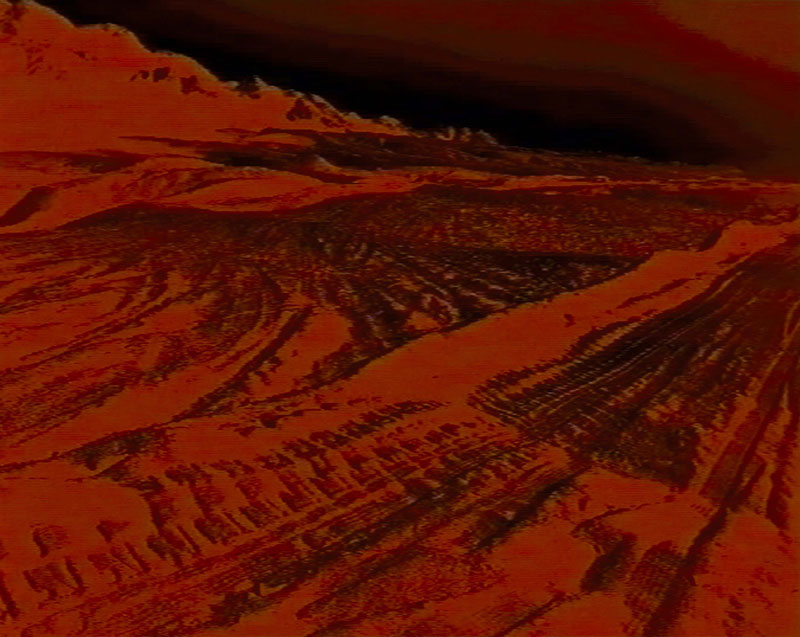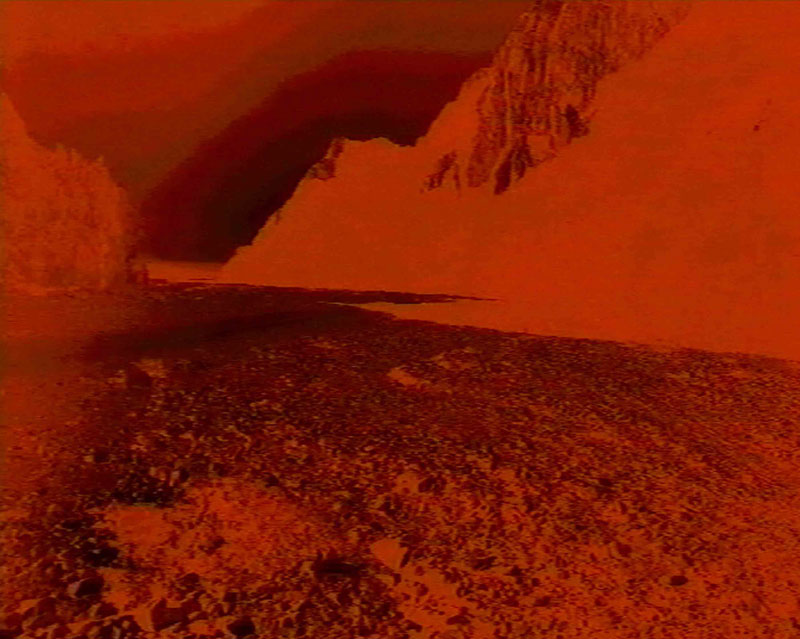 LANDSCAPES, 2005
Lambda prints, 80 cm x 100 cm each, mounted on plexiglas
Sladjan Nedeljkovic found five unspectacular photos of landscapes on the internet and processed them digitally. Pictures of mountains, deserts, but also indiscernible motives, which could come from a waste deposit, a junkyard or a war zone. By giving them a red shade, inverting the colours and making them blurry, the artist created a surveillance camera aesthetics, which emphasizes the mediality and artificiality of the photos.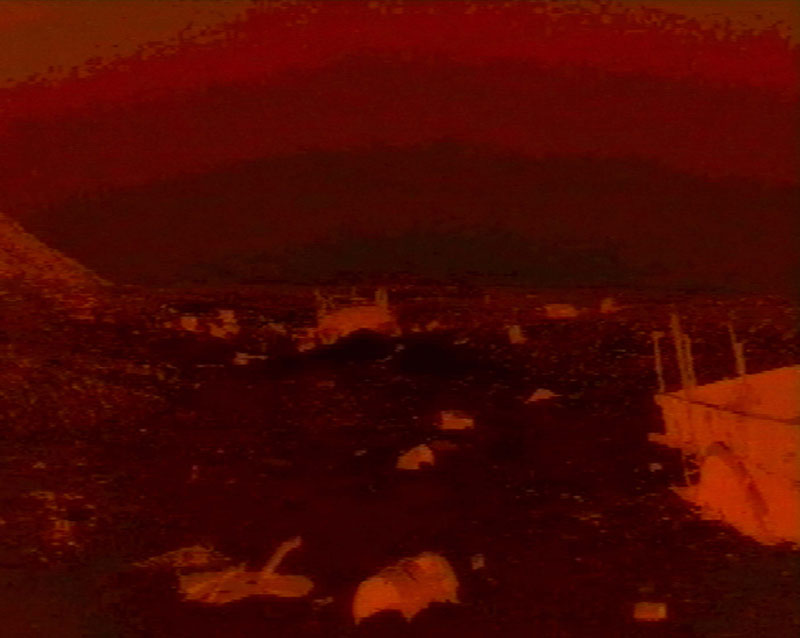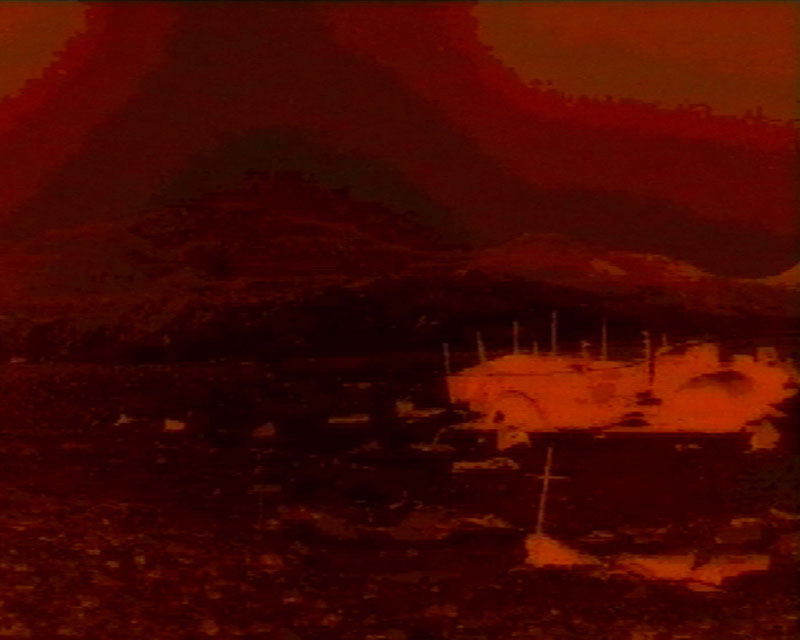 What are pictures of landscapes in the digital era? Today, we are accustomed to mistrust the images we see in the media, to read them as unreal, although their subjects are taken from reality. Something unspectacular can be made to seem a disaster, and vice versa: the images of a mountain landscape evoke a desert, rests of civilization give an impression of calamity, the signs of climate change become an aesthetic category.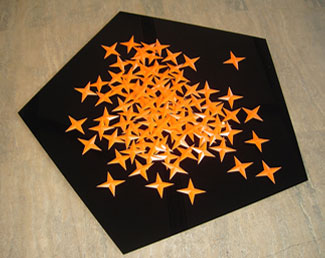 UNTITLED (FLOWERS OF FIRE), 2005
Polyurethan, paint, plexiglas ø 160 cm
* The production of LANDSCAPES and UNTITLED (FLOWERS OF FIRE)
was supported by Fonds d'art contemporain de la ville de Genève "FMAC".