SLADJAN NEDELJKOVIC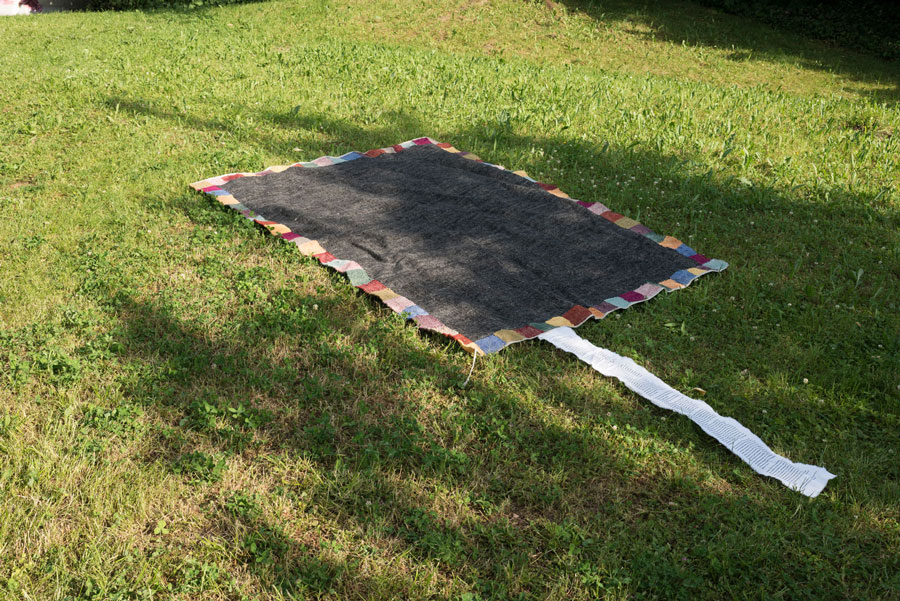 UNTITLED (SECRET GARDEN), 2017
Participatory picnic blanket 180 cm x 240 cm, fabric bag
The participatory work Untitled (Secret Garden), a hand-woven carpet by the Berlin-based textile manufactory Christina Klessmann, can be borrowed by the visitors for a picnic at the garden on Lüssiweg or elsewhere in town during the duration of the show. At the centre of the work are the notions of coexistence, the exchange among people, but also the relation with nature as a place of calm and recreation within the urban context. The Picnic blanket invites the visitor to explore his environment by strolling and settling down at convenient spots, in order to observe, relax, dream and contemplate. The visitors form a symbiosis with the artwork and simultaneously the artwork embarks on an unknown journey.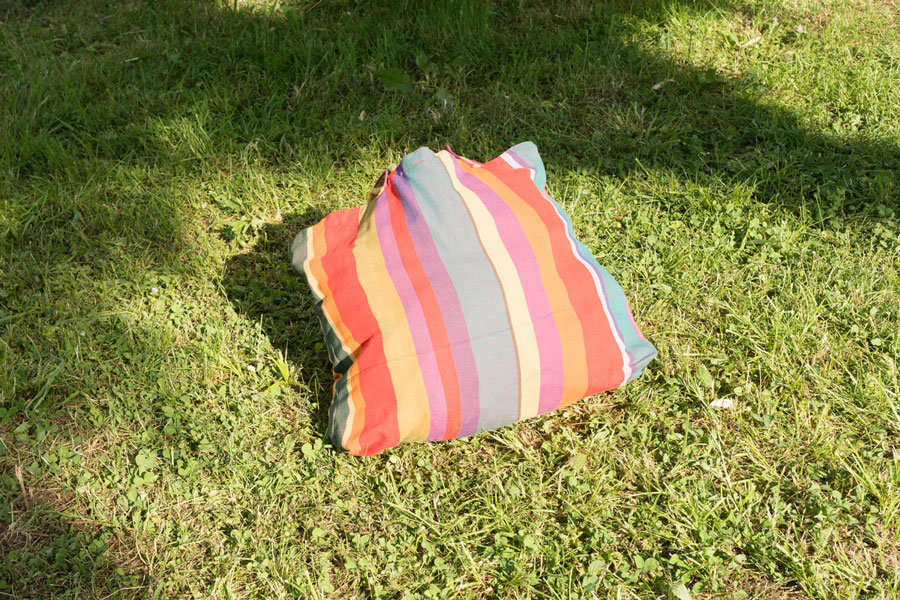 A label attached to the carpet's side gives insight into the history of carpets in general as well as about the production of this particular carpet. Historically the carpet has its origin with the nomadic tribes, serving as a shelter from the cold and as decoration of their tents. A carpet creates a comfortable space and keeps warm. Persian carpets often depict gardens with botanical and floral elements. In reference to this Untitled (Secret Garden) offers the contemporary, modern nomads temporarily a cosy place in nature or in the city.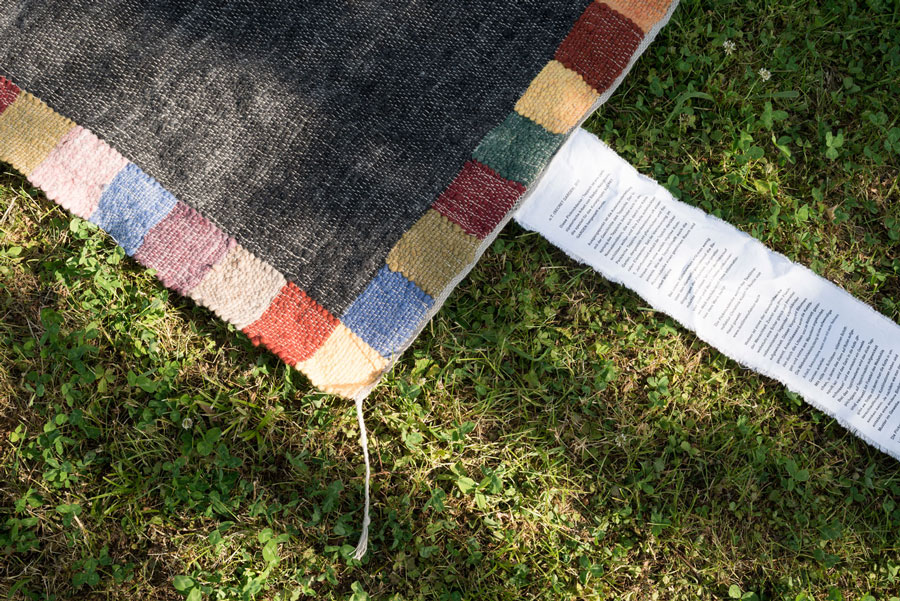 Furthermore, it is the artist's intention to point at the (often unknown) production process of the work as well as the conditions of its production. Thanks to the precise definition of itineraries and resources that are used to produce his work, he intends to trigger thought about the circulation of money and goods in a globalised world. This is even more relevant here, in Zug, an important global centre for resources.

Photos: Dominik Zietlow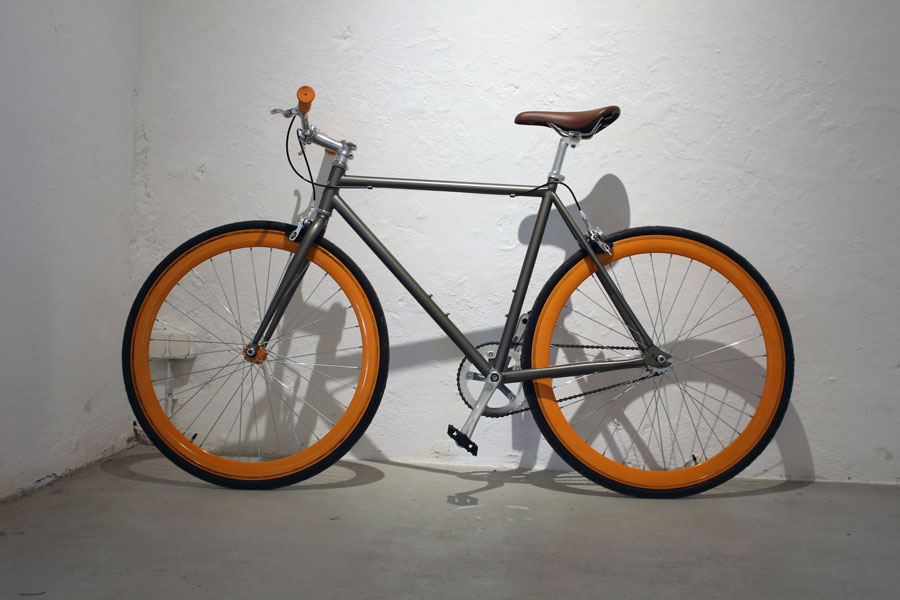 UNTITLED (SPEED), 2017
Participatory bicycle
At the Kunstverein Ebersberg exhibiton (2017), visitors were able to borrow both works Untitled (Secret Garden) and Untitled (Speed) in order to explore the surroundings.